Welcome to Pacific Coast Veterinary Hospital
The entire team at Pacific Coast Veterinary Hospital welcomes you and your pet to our veterinary hospital in beautiful Prince Rupert, BC.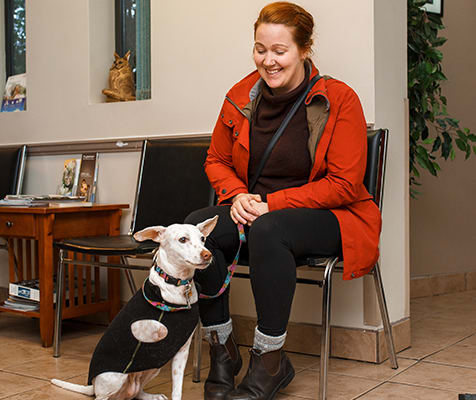 Where Caring Comes First
When you have jobs like ours, it's easy to get up in the morning. Every one of us at Pacific Coast Veterinary Hospital is passionate about your pets and we are fully committed to ensuring that their health comes first. 
Cute is an everyday thing!
From cats to dogs, we love all our furry and fantastic friends. And we thank you for trusting them to our care.
Comprehensive Veterinary Services
Pacific Coast Veterinary Hospital provides quality in-house services including general medicine, dentistry and surgery for small animals, as well as urgent and after hours care.
We also offer services such as behavioural, nutrition, and dermatological consults. We provide complete veterinary services suited to the needs of you and your pet. We solve most veterinary conditions or provide referrals for specialized medical care when needed. 
Our veterinarians are happy to provide a second opinion – but please bring original medical records.
Keeping your pet healthy during all stages of life is important to us. We help you stay ahead of health concerns, by providing early screening and preventive health care such as nutrition consults, vaccinations, as well as flea, tick and internal parasite control. 
Professional, Friendly & Down-to-Earth
Click on a thumbnail below to view larger images.