We offer on-site preventive and therapeutic veterinary dentistry for dogs and cats of all ages, sizes and breeds to ensure the ongoing health of your pet's gums and teeth.
"Just like people, pets often have problems with gum disease and plaque and tartar build-up on their teeth. Dentistry is an important and safe way to ensure your pets mouth is healthy which can help them live longer, happier, and healthier lives."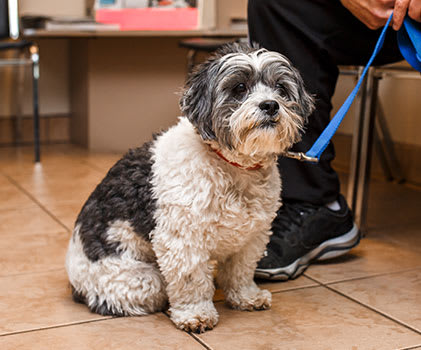 Healthy Teeth, Healthy Pet
Healthy teeth and gums are an essential factor in supporting a long and healthy life for your dog or cat. Infection and inflammation of these tissues can lead to serious problems associated with the heart, liver, kidneys and immune system.
At Pacific Coast Veterinary Hospital, we provide comprehensive dental health care including thorough dental examinations, scaling, polishing, and periodontal surgery.
When your pet requires professional dental and oral care, it's important to have a specialist you can trust.