The lab at Pacific Coast Veterinary Hospital in Prince Rupert is fully equipped to evaluate different types of lab samples resulting in a quick and efficient diagnosis for your pet.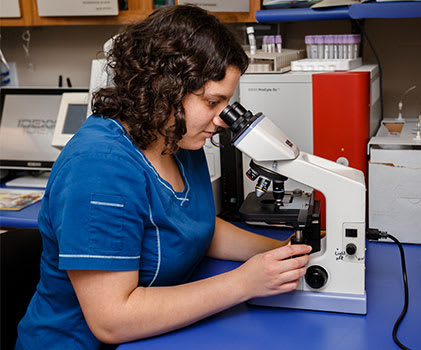 Diagnostic Tests
A variety of diagnostic tests can be performed in our laboratory to assess pet wellness, assist with early disease detection or diagnose existing health problems. These include:
Complete blood cell count (CBC) 
Blood chemistry panel
Urine analysis
Fecal analysis for parasite detection
When Are Lab Tests Required?
At our hospital, laboratory diagnostic testing is performed when a patient is:
Presenting with symptoms of illness
Examined after a trauma such as a car accident or fall
Preparing for surgery or a dental procedure with anesthesia
Showing dramatic changes in weight loss, condition or behaviour
Is an older patient at the senior stage of life